Description from All-City
UCI-CERTIFIED TRACK RACER
We built the Thunderdome to celebrate the urban cycling and track-racing communities — the very heartbeat of All-City. Crafted from our proprietary blend of race-ready Alumisonic aluminum tubes and drilled for front and rear brakes, this lightweight and responsive racer has proven itself on the boards of velodromes across the globe.
FIRE-BREATHING VELODROME MONSTER
With lightning in its DNA, this stripped-down and scary-fast champ is ready to tear through left-hand turns on the velodrome and fixed-gear crits in record time. From distance to sprints, all this rocket asks is that you hold on tight.
DRILLED FOR FRONT AND REAR BRAKES
Race it brake-free in its natural habitat, or run front and rear brakes if you wanna take the Thunderdome to the streets.
CARBON FORK
Outfitted with the lightweight Whisky No.7 RD Tapered carbon fork for high style and precise handling.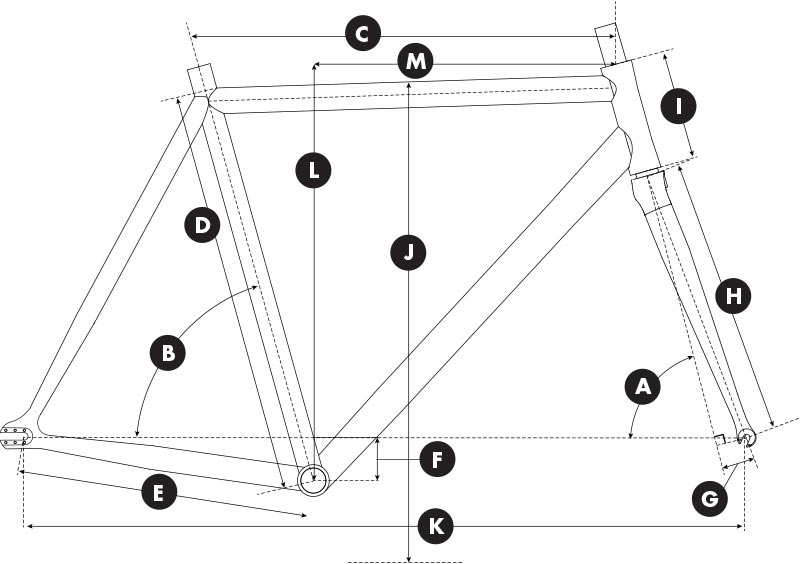 | Size | 46cm | 49cm | 52cm | 55cm | 58cm | 61cm |
| --- | --- | --- | --- | --- | --- | --- |
| Head Tube Angle | 72.0 | 72.5 | 72.5 | 72.5 | 72.5 | 72.5 |
| Seat Tube Angle) | 75.0 | 75.0 | 74.5 | 74.5 | 74.5 | 74.5 |
| Top Tube Length) | 510 | 520 | 540 | 555 | 575 | 595 |
| Seat Tube Length | 460 | 490 | 520 | 550 | 580 | 610 |
| Chainstay Length | 396 | 396 | 396 | 396 | 396 | 396 |
| Bottom Bracket Drop | 53 | 53 | 53 | 53 | 53 | 53 |
| Fork Offset | 45 | 45 | 45 | 45 | 45 | 45 |
| Total Fork Length | 367 | 367 | 367 | 367 | 367 | 367 |
| Head Tube Length | 113 | 128 | 148 | 168 | 193 | 218 |
| Standover | 742 | 766 | 791 | 816 | 843 | 870 |
| Wheelbase | 961 | 967 | 983 | 999 | 1020 | 1041 |
| Stack | 493 | 509 | 528 | 547 | 571 | 595 |
| Reach | 378 | 384 | 394 | 403 | 417 | 430 |